That Guy Website from Peter Quinn on Vimeo.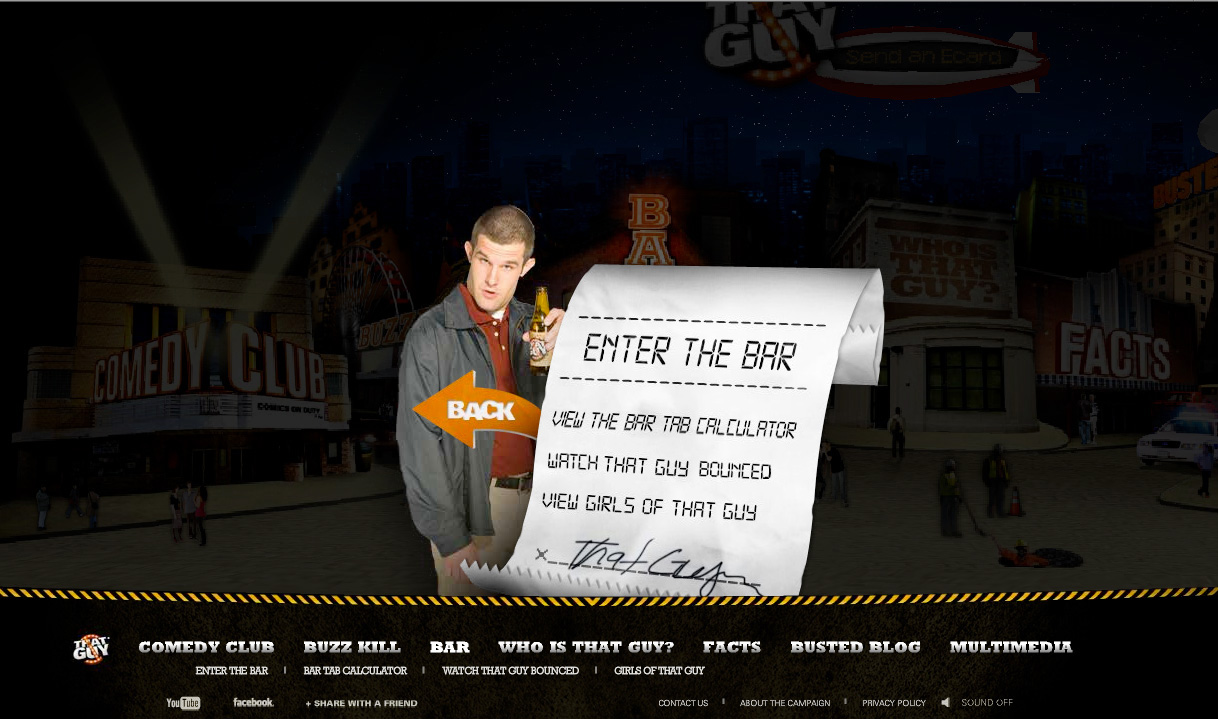 That Guy is a really fun campaign designed to dissuade binge drinking among the armed forces.
You don't want to be like That Guy. Built on several archetypes, the That Guy campaign is designed to relate the problem of binge drinking to everyone. Pushed out in Print, Broadcast, Video, Interactive, Experiential, and Social, That Guy has become a complete success as it has hit armed forces bases around the world. The website is a city built in Flash using a 3D engine so that the experience can shift, grow, and evolve as the campaign evolves around the world. It's been a great way to build an extensible site that can adapt to future needs.
This campaign is consistently built out through every media and social channel. It's huge. The strategy and assets are continually evolving to address the issues and the feedback we're seeing from the research. The video features the homepage, the bar, video, games and the blog. Check it out.