The Combined Federal Campaign

Inspiring a Movement of Giving with Federal Government Employees
All creative included herein © 2020 Supermade
The Show Some Love Campaign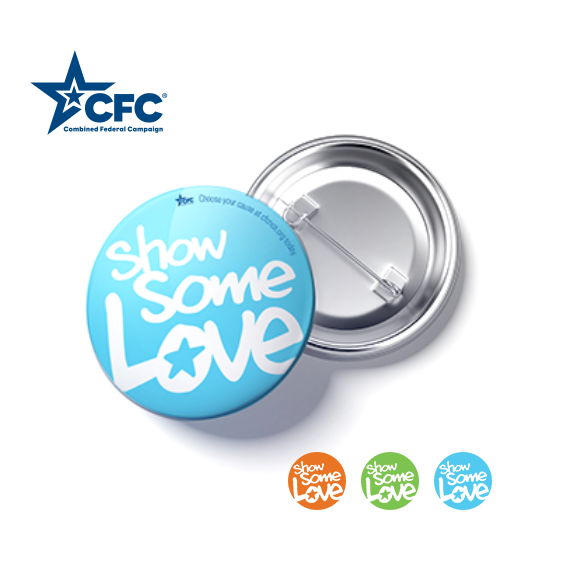 The Combined Giving Campaign inspires federal employees to donate a portion of their income to charities. It's a great initiative. The only problem was that their giving mechanism was seemingly shrinking year after year from 2014 on and needed a way to inspire people to give again and build a movement that sticks.
We audited their campaigns and realized there was something really missing– a way to personalize giving. So we recommended ditching the ubiquitous poor sad child photos that everyone is bombarded with at giving time and make it more about the givers, instill pride in their giving, and let them own it.
We developed the Show Some Love campaign with a peer-to-peer strategy and it really took off. So instead of merely targeting individuals with images of causes, the campaign features actual federal employees challenging you with a call-to-action to get involved and participate. Running for 5 consecutive years, it has become one of the most celebrated and well-known campaigns they have been able to support. And giving has increasingly improved by social design.
Operating with a similar budget, the creative direction, design, video development, script development, materials, photo shoot, social and just about everything else was created by our small scrappy team at a cost not many agencies could touch.We reduced the production red tape and what resulted was a hands-on closely knit body of work that allowed us to sometimes get personal, and sometimes just have fun.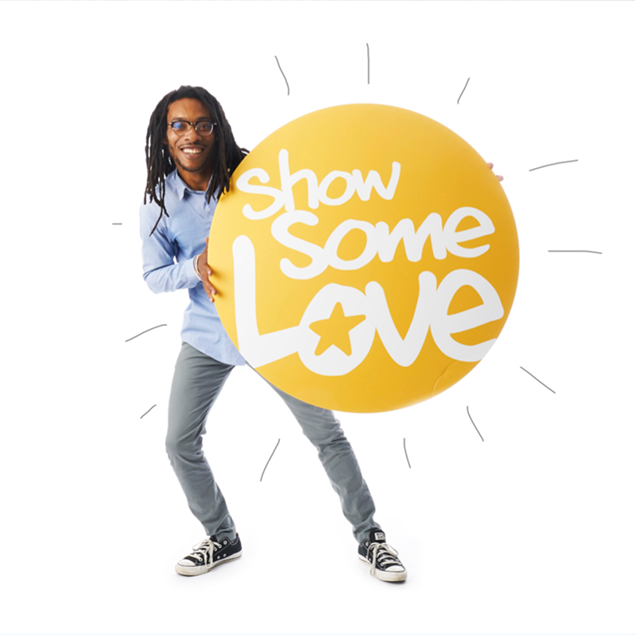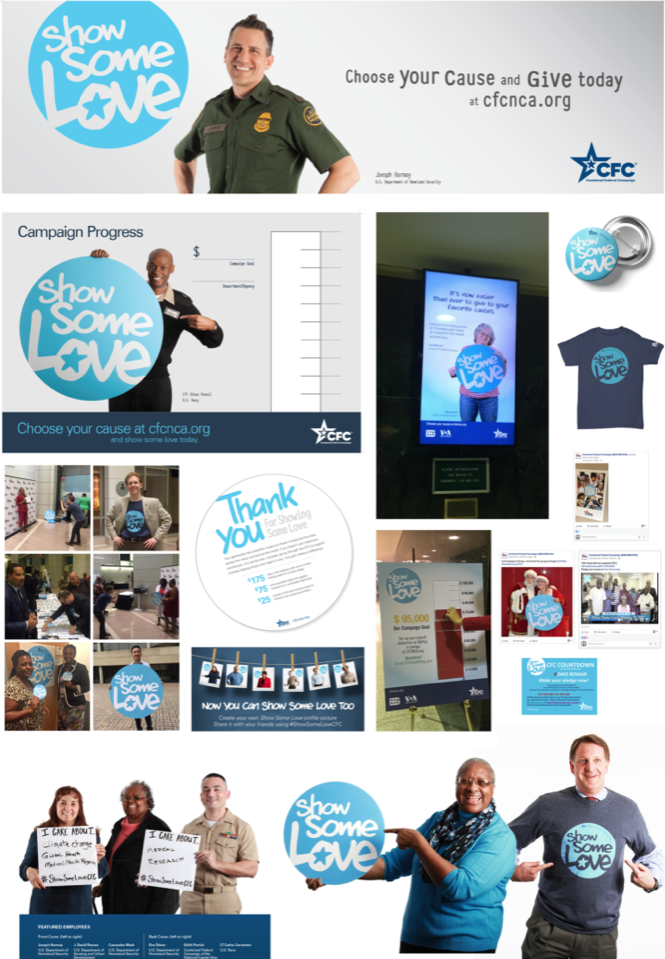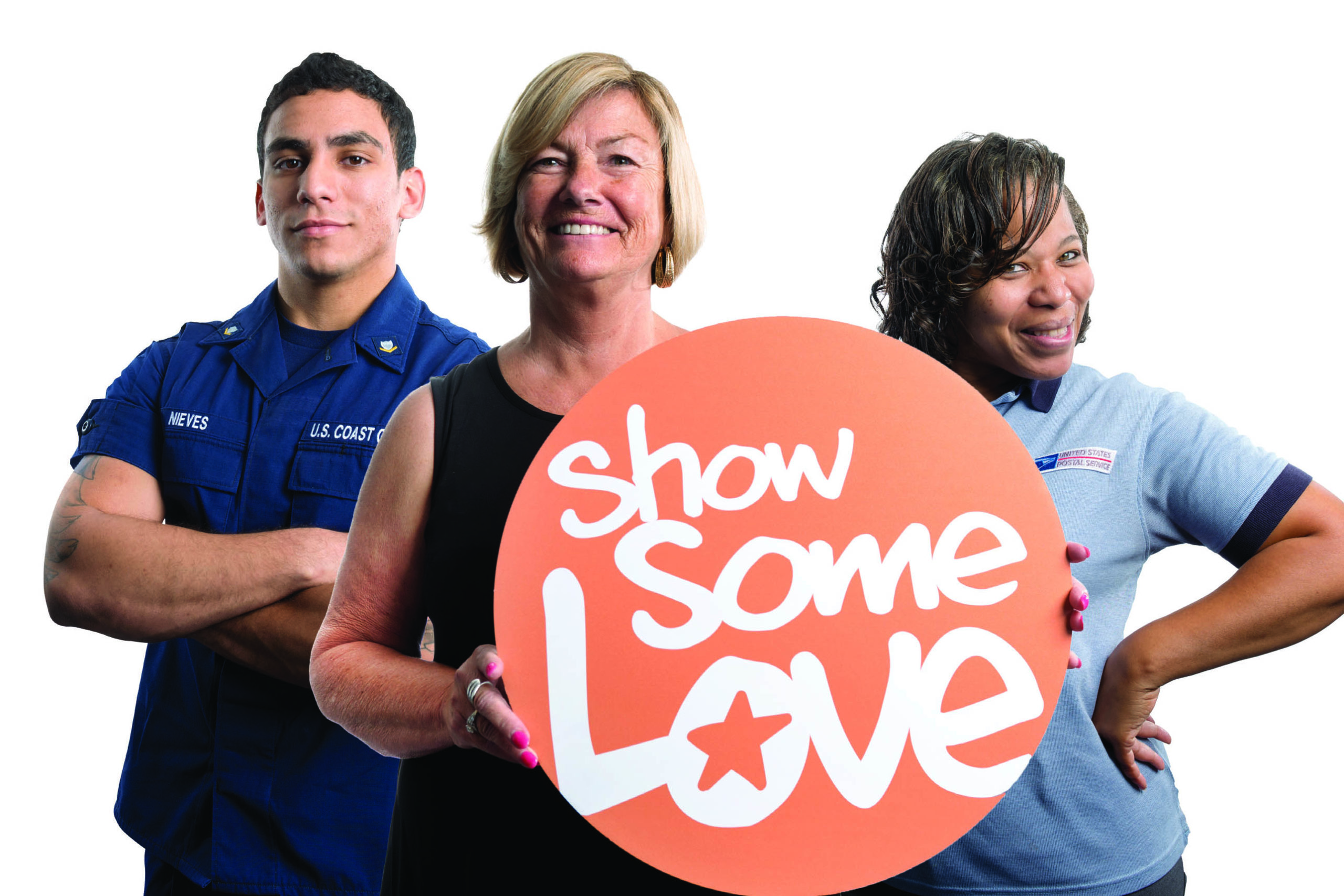 Much like Operation Courage, there is a seriousness to the subject matter that when communicating from a government voice, one must speak from a position of seriousness and respect that can represent the mission in a credible way. To make it human and relatable, we followed through with documentary-style stories that build a personal relationship to the mission. Seen here, Alvin Shell's story is a powerful one. And the beautiful footage of his fly fishing helps to bring you along his journey.
In 2020, due to the nature of distanced federal employees, we pivoted the campaign to take advantage of the zoom type of connection we all experienced. We virtually interviewed federal employees from a diverse range of agencies, directed dozens of people, choreographed movements, and used their recordings to put together a new campaign that mirrors the times in a fun and exciting way that speaks to the power of their collective effort. We think this was an incredible way to overcome the remote nature of our Covid lives while retaining a celebratory feeling to the idea of giving.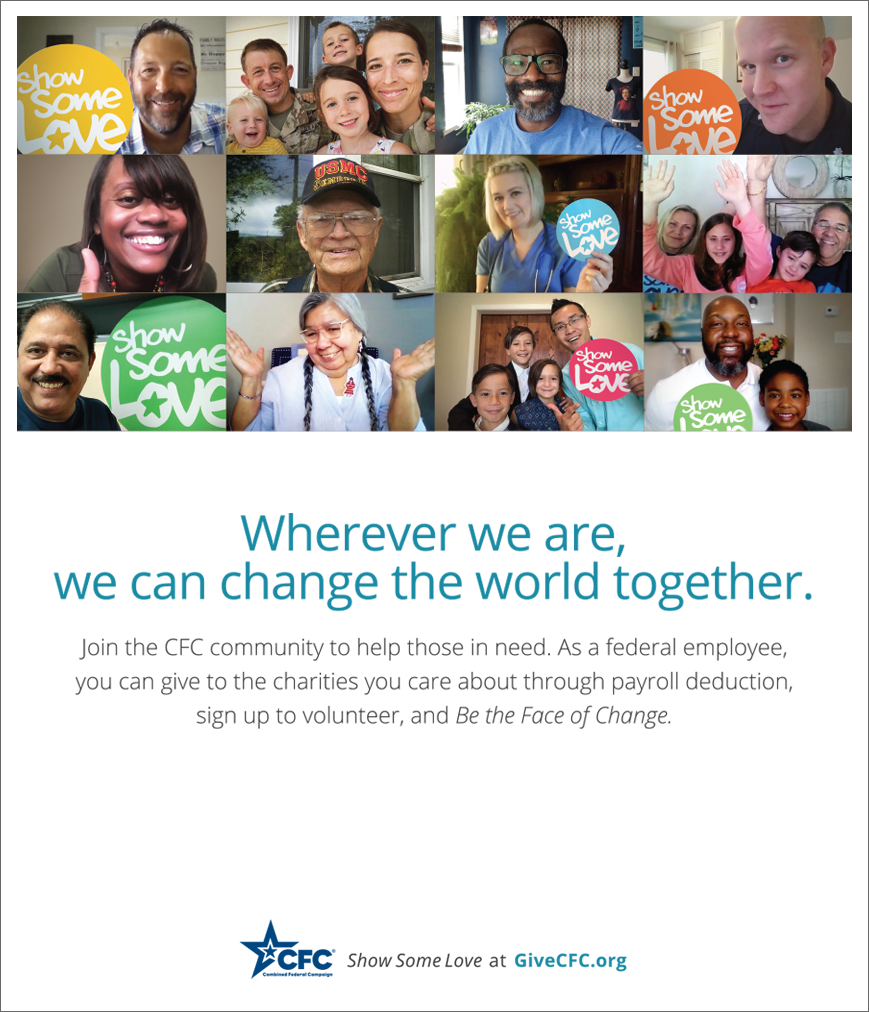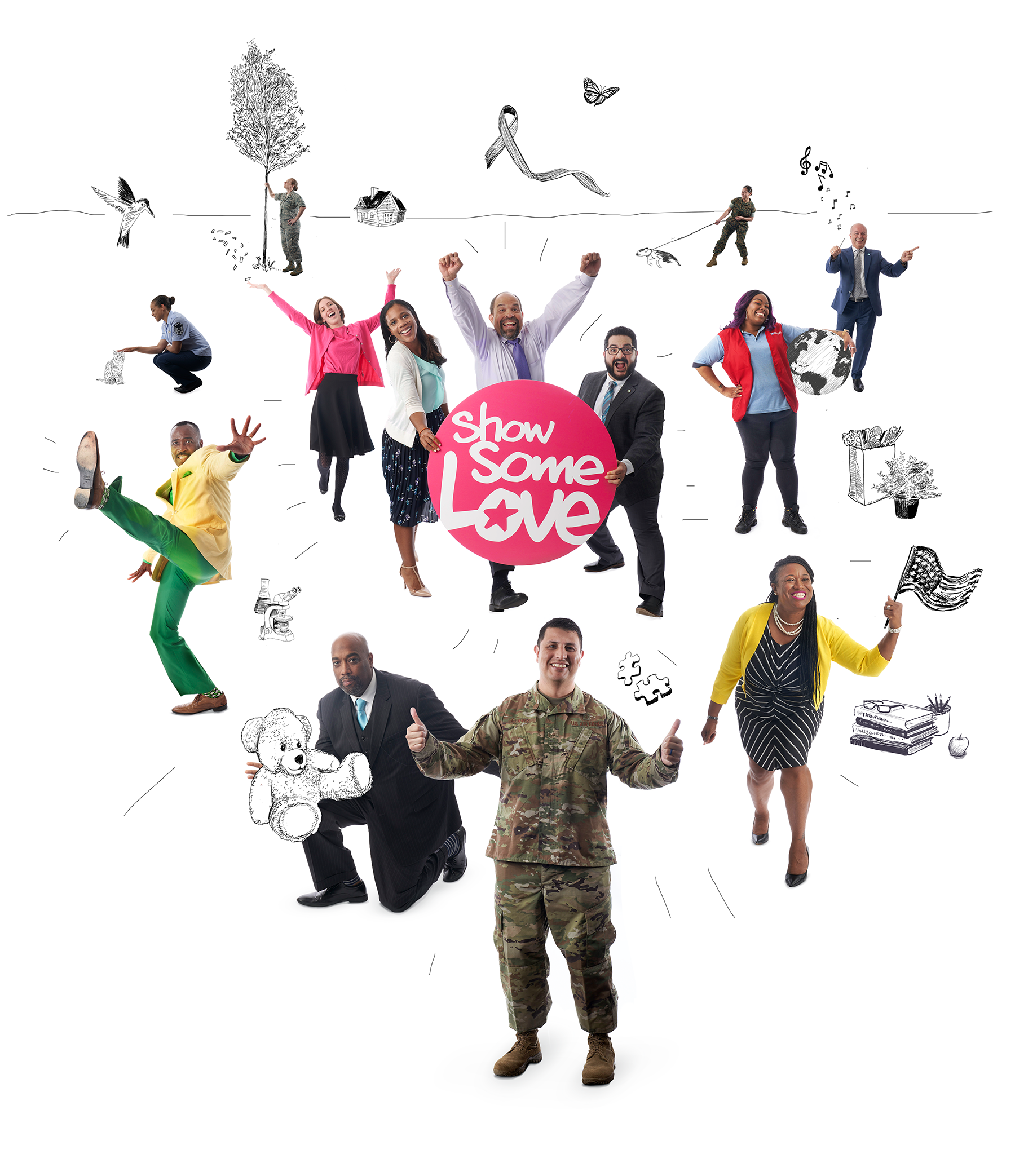 But being serious doesn't mean that it can't also be fun. It almost always has to be a little fun or else people won't want to dedicate their time to it. In 2019, we initiated an illustration style that gave the CFC a way to show causes without calling out specific names of non-profits which was against regulation. So we worked with our federal employees, figured out their causes, and workshopped with them ways to create these cool illustrations. Then, we deeveloped a fun behind-the-scenes video that would get them excited to give at the kick-off celebration.
In 2016, masterminded the creative for the award-winning Show Some Love marketing campaign, which contributed to $47.4 million raised, a million dollar increase from the previous year and the reverse of a multi-year downward giving trend.
Evolved the theme and developed the creative for the national marketing contract of the Combined Federal Campaign, equipping 36 zones across the U.S. and around the world with the marketing strategy and tools to implement a successful workplace campaign.
Over the past three years (2017-2019), generous members of the federal community have pledged more than $255M and 345,000 volunteer hours to more than 9,800 charities.
"Peter is a strategic marketer with a brilliant, creative mind. He has elevated our brand and found unique, effective ways to gain the attention of our audience and compel them to action. It is a privilege to work with Supermade.

Cassie Call

Managing Director, Marketing & Communications | Global Impact